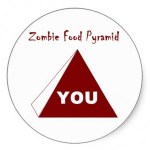 Cast: Andrew Bernier, Eric Storie, Jackie Rich and Liz Hutchman
Zombie Gourmet dishes up an organic buffet of brainy bits, relying on flexibility, support, high energy and feeding off of each other to shape their shows.
Composed of stylistically diverse and dynamic troupe members, well seasoned like hand-me-down cast iron, ZG marches ceaselessly toward the lights in their ravenous pursuit of comedy.
Long form full of bizarre worlds, pulsating organs, and lightly braised transitions, the Zombie Gourmet format explores the soft, fleshy, delicious parts of improv.
Cast: Marisol Chavez and Sara Palmer
One hailing from South Dakota and the other falling in love with Little House on the Prairie as a child, Laura Ingalls seemed a perfect fit.
These two friends (and comedy life partners) have been performing and touring together for over 3 years. From this, their relationship has grown as has as their depth of familiarity and comfort on stage.
After several road trips, exploring new cities and performing on different stages, the two became keenly interested in creating a show that focused on singular characters and their relationship and how that could grow throughout a single show.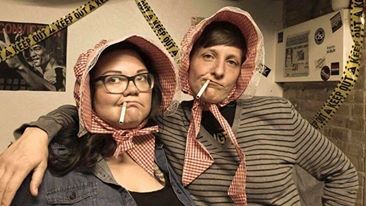 Cast: Amy Searcy, Brandon Gaesser, Michael Ziman, Sherrie Linkey, Slaven Subotic, and Tristan Gandolfi
Late 80's is finding its voice in the prime of its improv life. We mix relationship and game to keep audience members of all generations delighted and to answer the age-old question: Who are we to each other, anyway?
Cast: Sam Haldiman and Shane Shannon
These two have been performing together for more than seven years. Their improv style is based heavily on the straight/absurd dynamic in the most unconventional way. They are always pushing the envelope on grounding their characters' worlds with the most ridiculous points of view.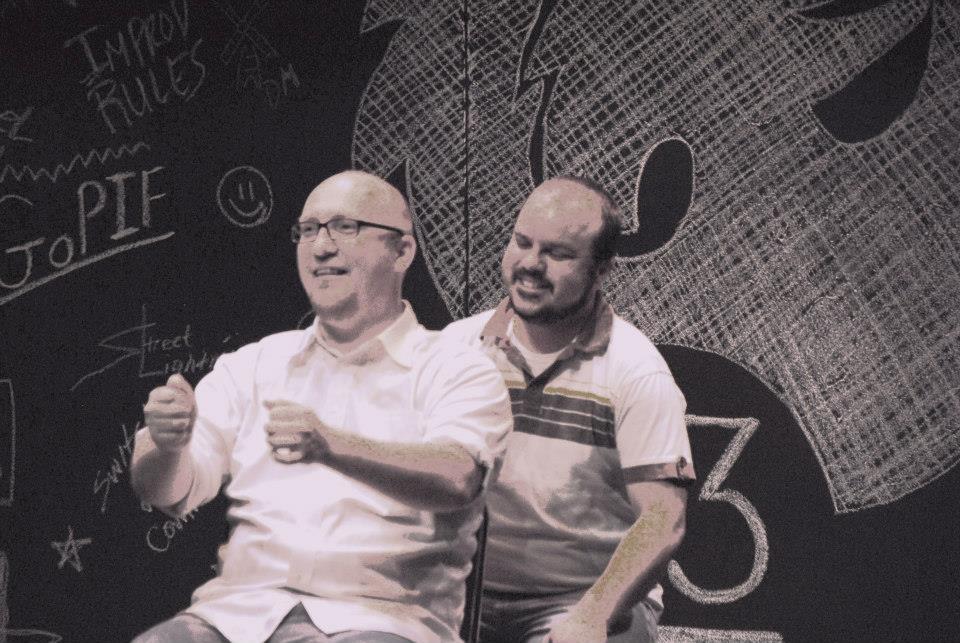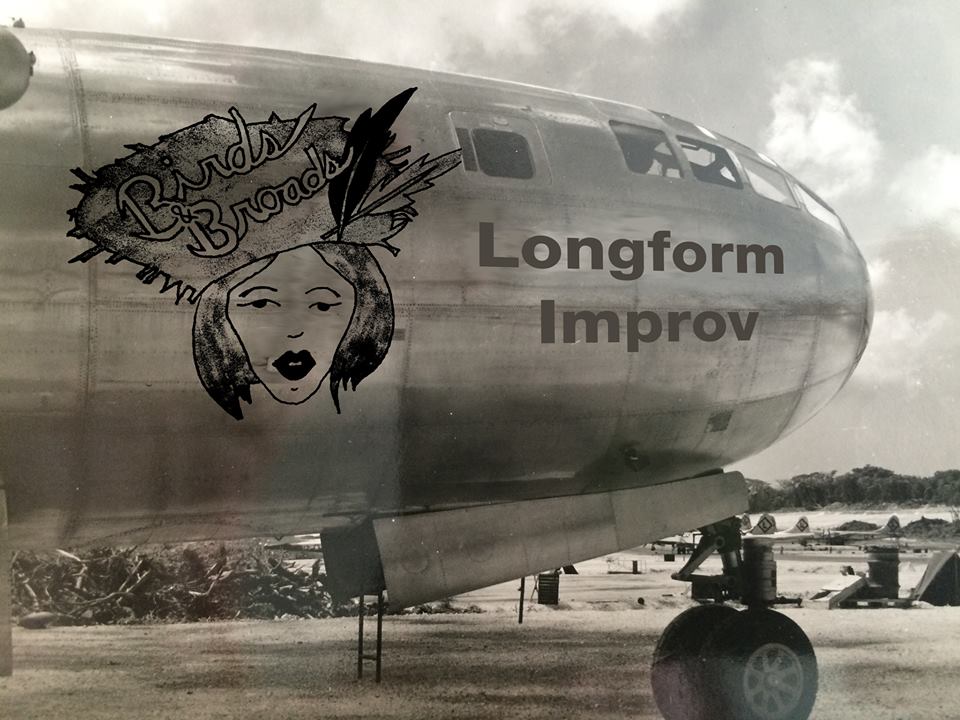 Cast: Jacque Arend and Liz Hutchman
Starting as a one-night-only performance, Birds & Broads have now been performing together for four years. They focus on a single location scene, creating a strong relationship at the top after which they may or may not explore the other rich characters who inhabit that space. Their shows bounce from being utterly hilarious to edge-of-your-seat engaging.
Cast: Chris Hooper, Eric Storie, Rick Grove, Sam Haldiman, and Sara Palmer, with accompanist Chad Michael Lawson
The Displacers have been performing the long-form signature format the Harold for five years. They perform with a high energy and create a rich cast of characters that will keep you talking about their show for days. It's no use trying to explain the show to a friend. Tell them they just need to be there.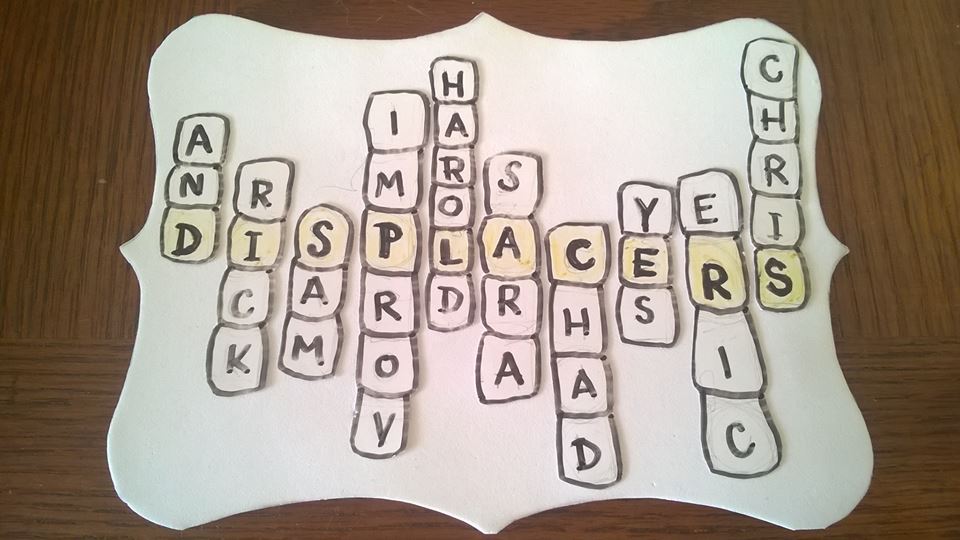 Cast: Andrew Hadder, David Wilson, Eric Storie, Javier Gilmore, Lauren Pashnowski, Michael Ziman, Meredith Howell, and Puneet Kuldeep Bajwa
Coming together in 2017, Too Cubed is a Phoenix-based improv ensemble that approaches The Harold with big characters and high energy. The diverse cast provides compelling and interesting viewpoints on life, the universe, and everything. During their shows, Too Cubed discovers deep connections between themselves and the audience through play and fun.
Cast: Bryan Gerdes, Clifton Gray, Laurie Shellenbarger, and Rachel Tullio
From audience suggestions, NewHeart builds scenes with strong characters and points of view, allowing relationships to drive the discovery of concepts and connections throughout each show.
From the absurd and playful, to the real and ridiculous, shows often tackle complex themes such as renewal, loss, hope, stagnation, death and other hilarious tragedies that define the human spirit. NewHeart strives to bring love, honesty, and passion to the world, one set at a time.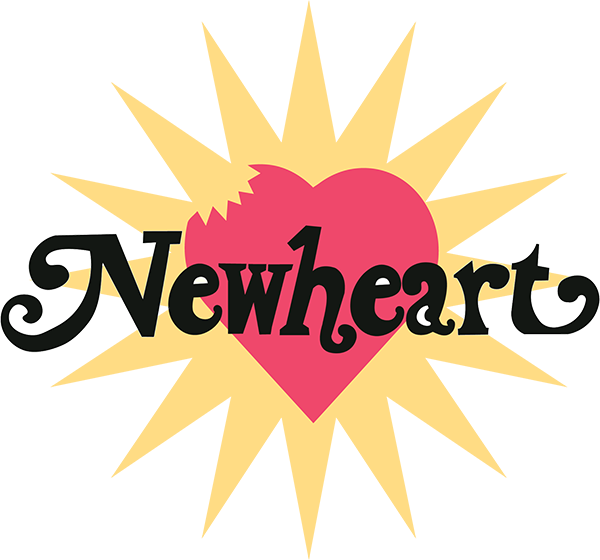 I recently saw the movie Get Out. This post has nothing to do with the movie but everything to do with the title. The point is say yes to things and get out of your house and out of your comfort zone. I recently went on a hot air balloon ride for my anniversary, and…