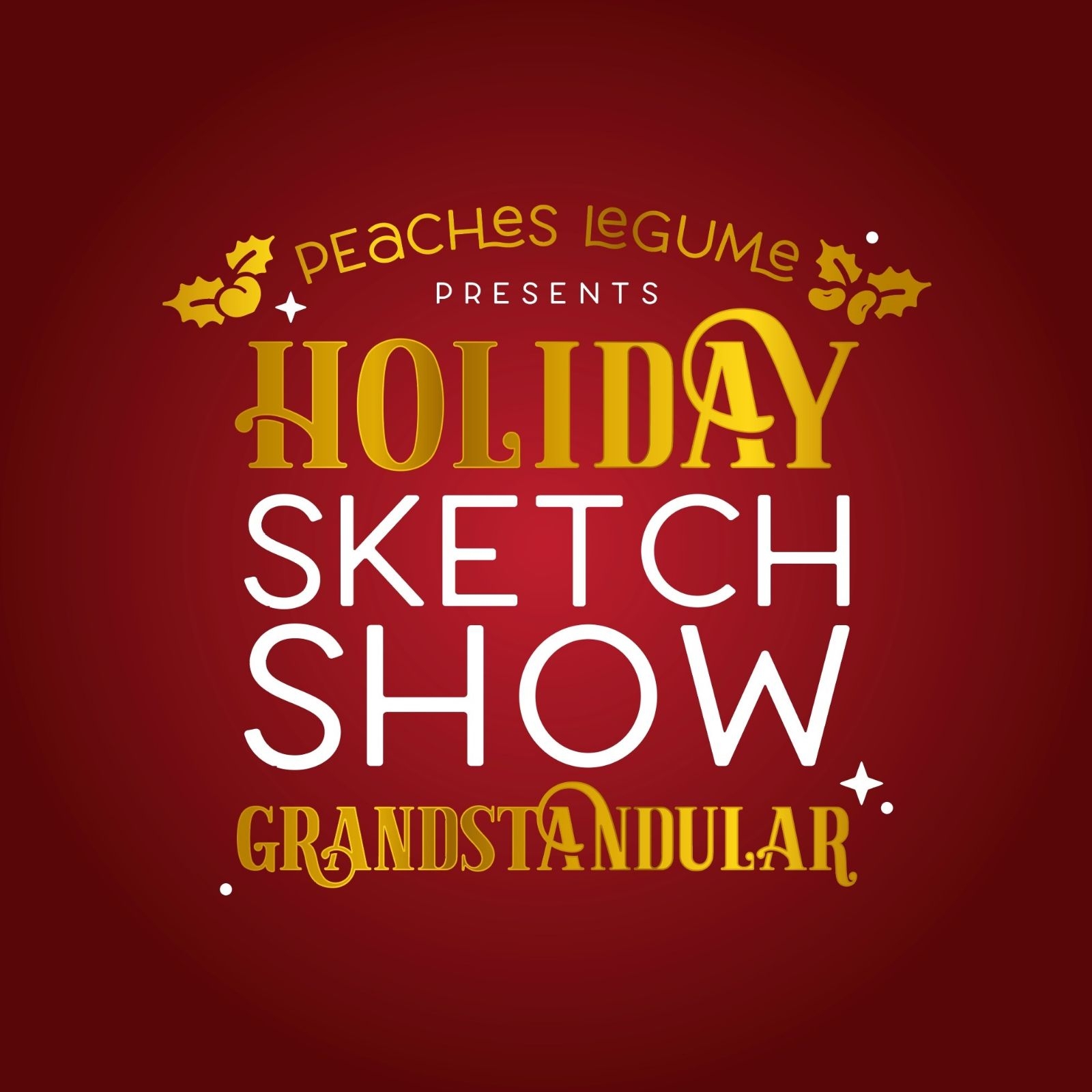 Holiday Sketch Show Grandstanular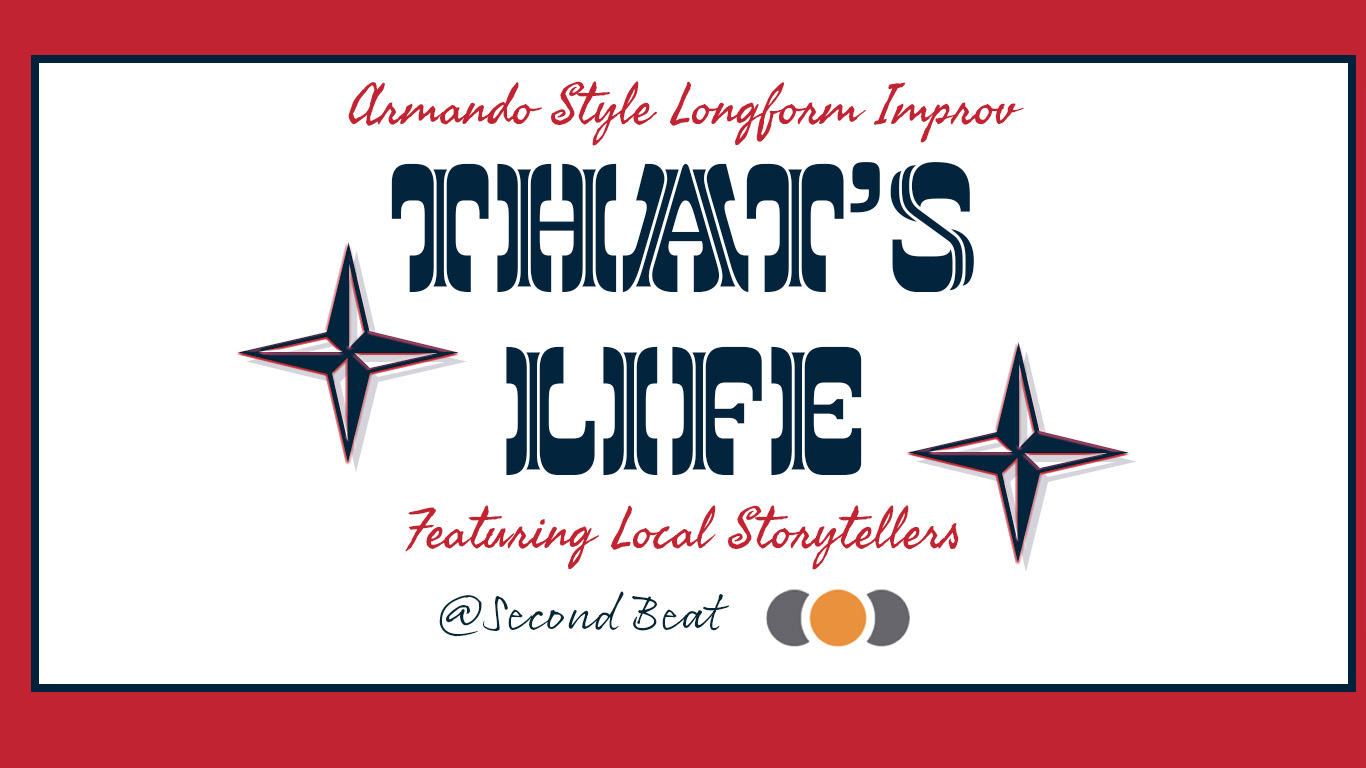 That's Life with Michelle Cannon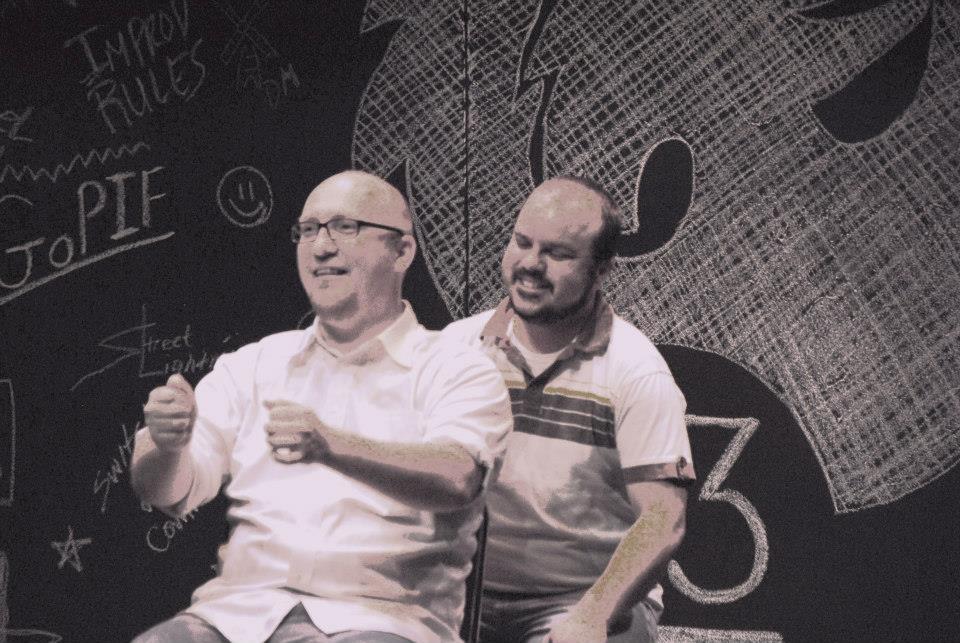 Improv Triple Play: Salmon Shane perform this Saturday at 7pm
Register Now for Level 1-4 Classes
Workshops Build Your Skills
Longform Lottery Team
Every final Friday submit your name to join a randomly selected team of improvisers to perform with!
Second Beat Improv Theater is rooted in the long-form format of improvisation. Our classes encourage students to trust their own choices both on and off the stage. We promote the idea of working as an ensemble through performance and class exercises to fully support everyone's ideas. This belief is implemented through listening, saying yes to new ideas and reacting honestly.
Taking classes with Second Beat Improv Theater will lead to stronger and healthier relationships with family, friends, work environment, and other social interactions. What's more, it's a great opportunity to get back to our youth and learn how to play again.
From the moment I met Sam as my instructor of Level I Long-Form Improv, I was acutely aware of his commitment to sharing his knowledge and continuing to grow as an improvisor himself. He is kind (funny, too!), patient, and always available to talk if a student has any questions in class or even in passing when you see him between his own shows. His sincere commitment to his craft comes through as a performer and teacher to all. Thanks Sam!
Lesley J – Improv Princess in Training
Sam Haldiman is an energetic and knowledgeable long-form improviser and a really great coach and instructor. I have been in two of Sam's 8-week classes and have also received one-on-one coaching from Sam. His passion for improv shines through in every session. His careful and considerate teaching and coaching will surely be in my future plans as a growing improviser.
John Palmer – Improviser, Graduate of the Torch Training Academy
Whether you're brand new to improv or a veteran of the game, Sam has a plethora of knowledge to share. In learning from him over the years my one huge takeaway from him is to have fun. That is a key piece of his improv philosophy that I won't forget, because I'm constantly reminded of it every time he teaches a class or is on stage.
Brian R. – Improviser, Student
With no theater or performance background, taking my first improv class was daunting. Sam immediately put me at ease with his low-key and encouraging personality. That isn't to say that it was easy, because Sam knows his stuff and will push you to get outside your comfort zone, but you always feel supported, you always have fun, and you learn a lot about improv very quickly.
Ed T – Level 1 Student
Sam is a tremendous instructor with a love for improvisation. It is obvious when working with Sam that he enjoys his craft; his passion comes through in every class. This type of passion is infectious and has provided me with the excitement to continue learning and playing.
David L. – Level 3 Student
My initial thought was always if you aren't funny, than this is the wrong field for you. It took a while for me to learn but Sam taught me how to respond and drive scenes forward. Something that has always resonated was when we told me to "appreciate the silences." He has an incredibly fun and patient teaching style and will work in every aspect of the art he knows you can achieve.
Chris F. – Improviser
I loved studying with Sam Haldiman. He is warm, supportive, knowledgeable, hilarious, and very generous. And on those occasions when I got up there and tanked it, he always helped me unpack my experience, so that every performance was a growth opportunity, so that I could learn from my mistakes. He made risk-taking feel easy and fun.
Kim P. – Writer-Performer
Sam is the reason I am in improv. He was my first instructor, so his level of patience and ability to break down information is amazing. I've been on teams with Sam and have been coached by him on a few occasions since, he is a riot. He has this incredible ability to "reach" people on all levels of experience and education and make you walk away a better improviser. It's just who he is.
James H. – Improviser
Over the last two years, I've had the pleasure of training with Sam on several occasions. It did not matter if I was in a free weekend drop-in class or in an intensive 2-month Introduction to Improv course, Sam was fully committed to working with us to bring out our strengths, tactfully point out areas for improvement, and make sure we always had a good time. He presented concepts in a way that were easy to understand and provided a safe and supportive environment for us to thrive. I am finally realizing my dream of improv, and I can honestly say it was because of Sam's enthusiasm and guidance.
Heather F. – Student and Beginning Improviser
I have known Sam since 2009 as a teacher, coach, and improviser. Sam's rapid creation of fully realized characters is legendary. He has terrific insights into the workings of scenes and shows, and he both challenges and supports his students.
Jackie R. – Improviser
It's so easy to get comfortable on the couch and settle in for a night of Netflix, but we'd like to invite you to our place. Second Beat Improv Theater has a new home! Check out our new location starting October 1, 2019. Come on in and take a class, enjoy a show, or jump…