That's Life – Featuring Carly Davis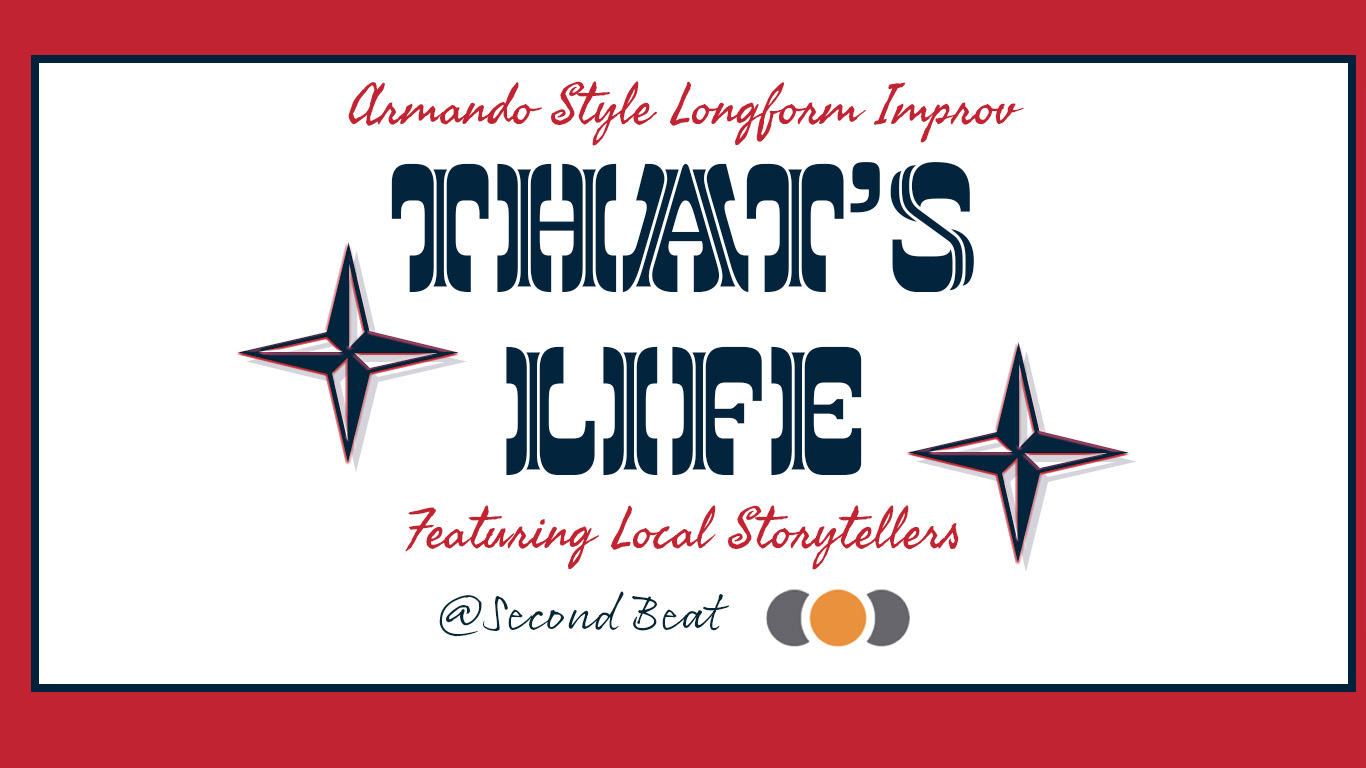 That's Life is an improv show where we invite a special guest to tell stories from their life that the cast will then use to inspire a completely improvised show.
This month features: Carly Davis
Carly is a storyteller, fundraiser and educator. She is an adjunct instructor and the Storytelling Institute at South Mountain Community College. She also manages the Phoenix Art Museum's major donor membership, Circles of Support. Carly is passionate about the arts, storytelling, shopping, small business, raising boys and succulents, creating community and vintage turquoise. She likes dirty chai and dirty martinis.
Date/Time
Friday, August 11, 2023
7:00 pm - 8:00 pm
Location
Second Beat Improv Theater
Categories
Book Now
Bookings are closed for this event.