That's Life – Featuring Michelle Cannon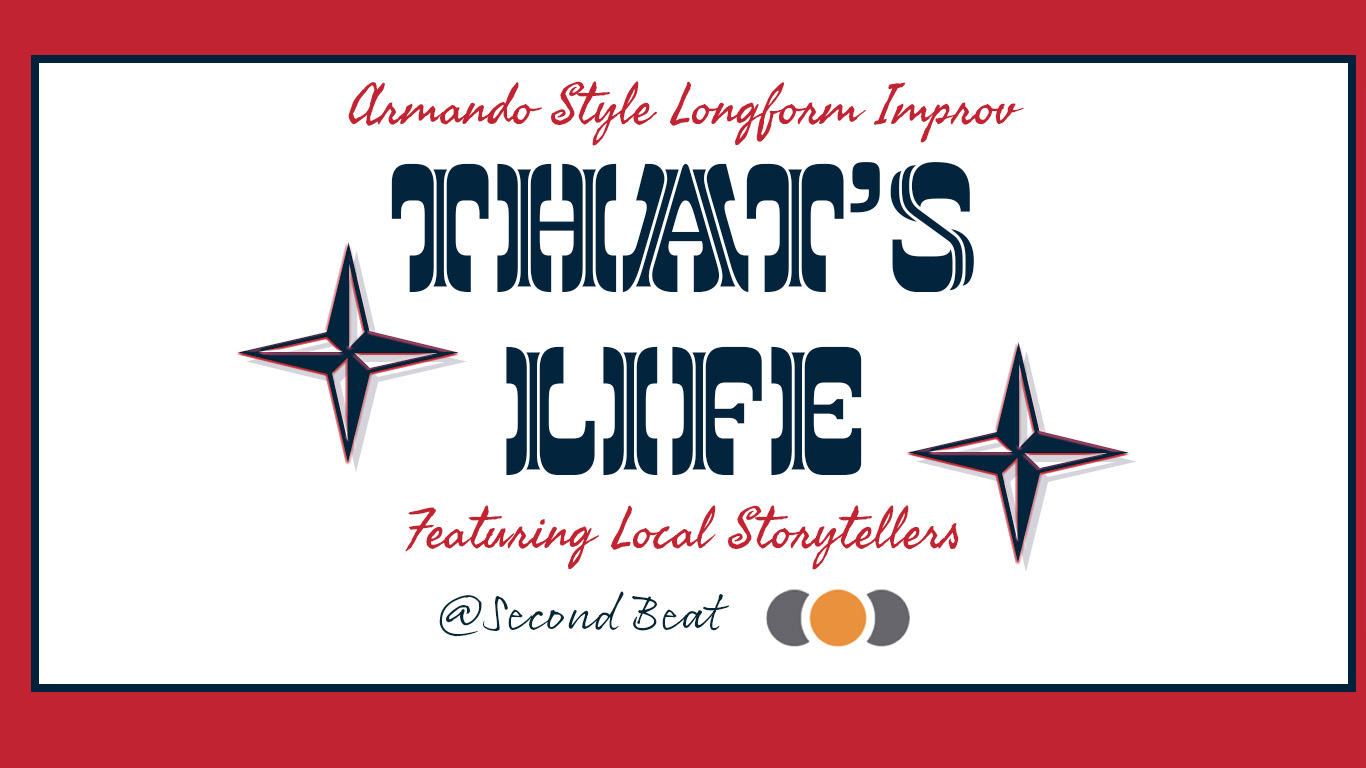 That's Life is an improv show where we invite a special guest to tell stories from their life that the cast will then use to inspire a completely improvised show.
This month features: Michelle Cannon
Michelle Cannon is a Diné (Navajo) storyteller and improviser. She will be doing a live virtual performance of her one-woman show, "From LDS to Goth: My Teen Years" with the Tucson Fringe Festival on Wednesday, January 24, 2024 at 8 PM. Follow her on Instagram @michellebcannon for updates.
Cast:
Jacque Arend
Jeremy Schwartz
Jessica Abbott
Morgan Carpenter
Ryan Knoll
Sam Haldiman
Stewart Gross
Date/Time
Friday, December 8, 2023
7:00 pm - 8:00 pm
Location
Second Beat Improv Theater
Categories
Book Now