That's Life – Featuring Dana Whissen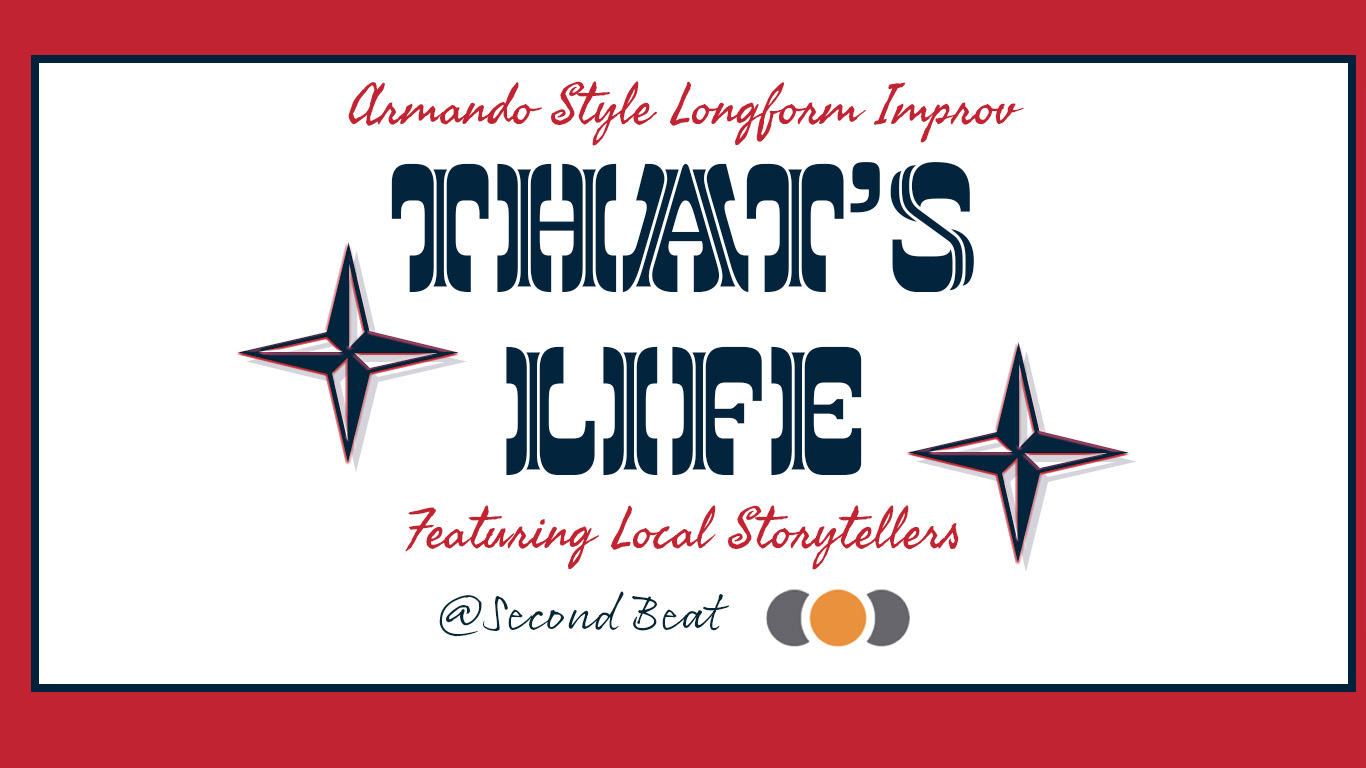 That's Life is an improv show where we invite a special guest to tell stories from their life that the cast will then use to inspire a completely improvised show.
This month features: Dana Whissen – Dana is a standup comedian who regularly performs improvised standup sets in theaters, bars, and backyards! Her motto is "why write jokes when you can just make them up on the spot in front of a hundred strangers!!?!"
You can see Dana perform with the super silly and fun improv team Mitch Marr Delicae at the Bridge Improv theater in Tempe. You can also catch her doing improvised standup sets in character as a guy named Angus! Follow Dana on all the socials at @danawhissen for show schedules, videos, cartoons, and more!
Cast:
TBA
Date/Time
Friday, November 10, 2023
7:00 pm - 8:00 pm
Location
Second Beat Improv Theater
Categories
Book Now
Bookings are closed for this event.