That's Life – Featuring BJ Garrett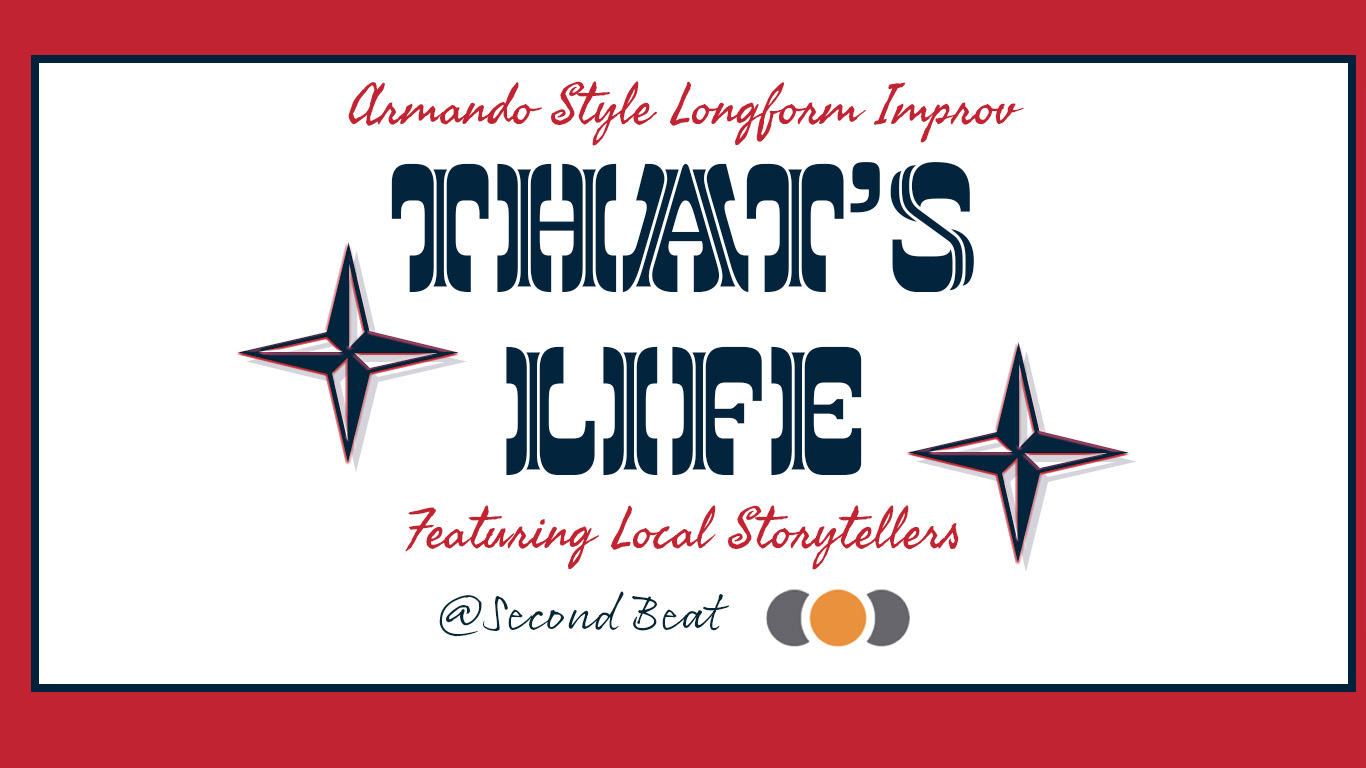 That's Life is an improv show where we invite a special guest to tell stories from their life that the cast will then use to inspire a completely improvised show.
This month features: BJ Garrett
BJ Garrett is a native Phoenician actor, director and filmmaker who has been putzing around valley stages in various capacities for over 20 years. He is currently the Artistic Director of Space 55, a downtown Phoenix black box dedicated to developing new, under-represented and innovative theatre and presenting it at an affordable price in a relaxed, casual environment. He has also been a partner with local indie film collective Synthetic Human Pictures since 2010. He can and will (sometimes involuntarily) regale you with fascinating stories about a variety of deep cultural subjects, such as the history of video games or 1990's professional wrestling.
Cast:
Emily Mauser
Jacque Arend
Josh Wendt
Lisa Akorli
Morgan Carpenter
Ryan Knoll
Sam Haldiman
Victor Irizarry
Date/Time
Friday, September 8, 2023
7:00 pm - 8:00 pm
Location
Second Beat Improv Theater
Categories
Book Now
Bookings are closed for this event.