Invoking the Invocation with Shane Shannon
One of the most difficult openings to master but also one of the most gratifying to perform, this workshop will approach the invocation piece by piece and grasp a full understanding on what the invocation can bring.
*Registration for this workshop automatically gives you free registration for Shane's workshop High Five! on Sunday, November 7th from 11-2pm.
Experience Level
Basic improv experience (any class or theater).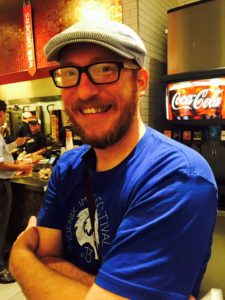 Instructor Bio
Shane started doing short form in 1996 with the Mesa Arts Center. In 2003 he started long form and has been performing it ever since. His love for performing is only second to his love of teaching the art form. Shane would like to give a very big thank you to Second Beat Improv for the wonderful opportunity to be a part of something special.
Date/Time
Sunday, October 24, 2021
11:00 am - 1:00 pm
Location
Second Beat Improv Theater
Categories
Book Now
This event is fully booked.