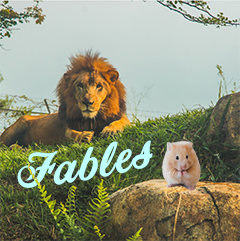 The fable is a short story with a moral. This workshop uses the ideas of the fable to explore themes and deeper meaning in our choices. In addition, the workshop will focus on mapping scenes through personification.
Instructor: Sam Haldiman
Date: Thursday, May 18
Time: 6:30 pm to 9:30 pm
Training: Level 3 or equivalent
Student Cap: 8
Cost: $50
Date/Time
Thursday, May 18, 2023
6:30 pm - 9:30 pm
Location
Second Beat Improv Theater
Categories
Book Now
This event is fully booked.