Skewed News Hour – 3rd Fridays at 7pm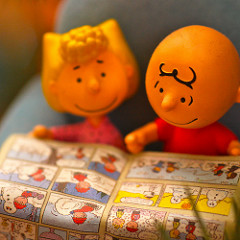 The Skewed News Hour is a new take on the news!
Every 3rd Friday at 7pm, you select news articles of the day and SNH performers will use them as inspiration for their improvised scenes. The Skewed News Hour takes some of the best improvisers in the Valley and throws today's hottest headlines their way to create great comedy. Turn off your TV, throw away your laptop, and stay up-to-date in a way you never imagined!
(Photo by Kevin Dooley licensed under a Creative Commons Attribution 2.0 Generic License.)
Date/Time
Friday, November 17, 2023
7:00 pm - 8:00 pm
Location
Second Beat Improv Theater
Categories
Book Now
Bookings are closed for this event.